Buying a home is an important decision for anyone and it is even more important the first time. A first time Albuquerque, Roswell & Ruidoso home buyer has a lot of pitfalls to avoid. Making a mistake in your home purchase can lead to a lot of problems in the future, such as financial loss or being saddled with a less-than-perfect house.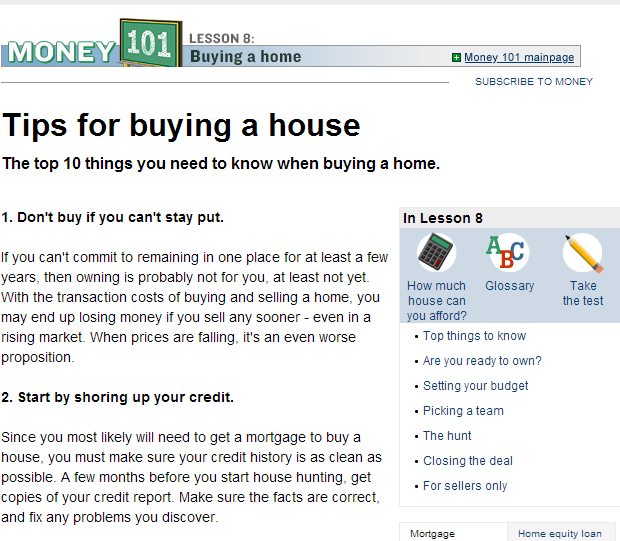 There are a few things to keep in mind when going house-hunting. First, you need to know if you're in it for the long haul. An article from CNN Money explains why:
"If you can't commit to remaining in one place for at least a few years, then owning is probably not for you, at least not yet. With the transaction costs of buying and selling a home, you may end up losing money if you sell any sooner – even in a rising market. When prices are falling, it's an even worse proposition."
Money Matters
Another thing to remember is to be in excellent financial health. Buying a house is an expensive investment and you probably won't have the money to buy it outright. Make sure your credit score is good while also looking into applying for a loan. Having a pre-approved loan would be best as it makes it easier for you to set a budget and determine which properties you can actually afford.
Indeed, the state of your finances can influence your property choices. Home buyers should choose a house well within their means; a simple rule-of-thumb to remember is that a house is affordable if it is within two and a half times of a person's annual salary.
Professional Assistance
A smart first time home buyer in Albuquerque, Roswell & Ruidoso should also get some professional advice. Experienced realtors like Chad Petty are a great ally for rookie home buyers. Their skills and knowledge in real estate will enable them to guide you every step of the way, from interpreting market trends to providing ample information about the property you're eyeing. More often than not, a real estate professional can see detrimental flaws or issues that an inexperienced home buyer might overlook.
Inspection
Another professional that should be consulted is a home inspector. They assure a buyer that a house or property is in good condition, and identifies potential repairs that may be needed. If a very affordable house will cost a hefty sum to bring back into its formal glory, or will burn through your savings due to costly repairs in the long run, it's still ideal to opt for the pricier property that is in better shape.
(Source: Tips for buying a house, CNN Money)