A lot of people would like to have their own home. More than just a symbol of financial achievement, owning a home means that a person has a safe haven and a place for his family to live in. Statistics show young adults are buying their first home when they hit the age of thirty-one.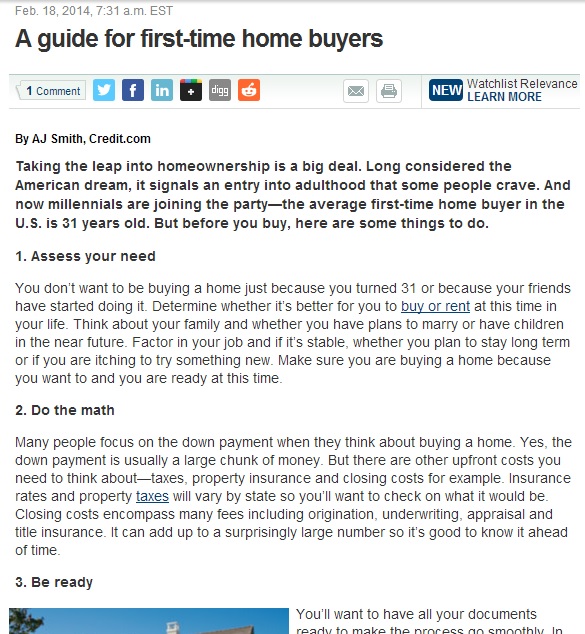 In Albuquerque, Roswell & Ruidoso, a first time home buyer has many options in the real estate market. New Mexico is a vibrant city to start a new life. There are many homes to choose from that would fit any preference. A buyer need only know how to make a good selection. AJ Smith, a Credit.com contributor, recently discussed what every new purchaser of a house should know:
"You don't want to be buying a home just because you turned 31 or because your friends have started doing it. Determine whether it's better for you to buy or rent at this time in your life. Think about your family and whether you have plans to marry or have children in the near future. Factor in your job and if it's stable, whether you plan to stay long term or if you are itching to try something new. Make sure you are buying a home because you want to and you are ready at this time."
That is just the initial step a first time home buyer in Albuquerque, Roswell & Ruidoso should think of. Next, a prospective house owner should think about finances. Real estate is a major investment, which, at the same time, requires you to take out a loan to close on your home purchase. Besides the monthly mortgage, fees you'll need to pay also include property taxes and school taxes, among others. If you are determined to make the investment, consider the various personal and legal documents that you will have to submit, among them, government ID, credit report, employer certification, tax returns, and asset statements.
Before you embark on choosing your dream home, minimize the risk of making regretful decisions by choosing dependable Albuquerque, Roswell & Ruidoso realtors like Chad Petty and others who would be more than happy to help. Prospective buyers should decide on the type of home preferred to narrow down the selection, and effectively quicken the buying process.
(Source: A guide for first-time home buyers, February 18, 2014)